Michael Penta has the latest in 
Septic News: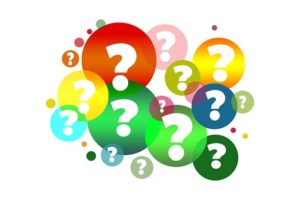 The idea of saving money on septic tank maintenance is attractive. For this reason, the promises made by septic tank additives tempt many homeowners to try them. Many homeowners try using them with the hopes that they will extend the longevity of their septic systems. These products claim that your septic system will be healthier and last longer. They also claim that you won't have to pump your tank as often. These promises sound great, but are they true and do septic tank additives actually work?
Your septic system is designed to break down the solids in your tank with natural bacteria. However, these solids will still collect over time, making septic tank pumping necessary and inevitable. There are no products that can eliminate this need or change the normal processes of your septic system.
In addition to their ineffectiveness, many of these additives can actually harm your septic system. Some of the chemicals in additives can contaminate the groundwater. Other chemicals can actually corrode the tank itself, leading to leaks and waste seepage.
When you add outside chemicals to your septic system, they will typically interfere with the natural processes in your septic tank. They can destroy these natural breakdown processes. When the solids in your septic tank are not properly broken down, waste can seep into your drain field, clogging it or leading to drain field failure. In some cases, this waste can even back up into your drains, leading to foul odors in your home.
In conclusion, these additives will not improve any processes of your septic system nor will they extend the lifespan of your septic system. Instead, they will be completely ineffective and often damaging to your septic system. When you perform proper maintenance on your septic system, you will ensure optimal functionality and avoid the need for any additional intervention.
Septic systems are underground wastewater treatment structures, commonly used in areas without
centralized public sewer systems. They use a combination of nature and  proven technology to treat
wastewater from household plumbing produced by bathrooms, kitchen drains and laundry. All water
runs out of your house from one main drainage pipe into a septic tank. A typical septic system consists
of a septic tank and a drain-field or soil absorption field.
A large, water-tight container usually made of concrete, fiberglass or polyethylene is buried in the
ground. It collects wastewater from your home. The septic tank will hold the wastewater long enough to
allow solids to settle down to the bottom of the tank. This forms sludge while the oil and grease float to
the top as scum. The septic tank digests organic matter and separates float-able matter (oils and grease) and solids from the wastewater.
The liquid wastewater then exits the tank into the drain field.
Compartments and a T-shaped outlet prevent sludge and scum from traveling int the drain-field.
Soil based systems discharge the liquid (effluent) from the septic tank.
The liquid moves into a series of perforated pipes buried in a leach field, leaching chambers or other
units. The design of the leach field enables the slow release of the effluent into the soil or surface water.
The soil accepts, treats, and disperses wastewater as it percolates through the soil, ultimately
discharging to groundwater.
Overloading the drain field with too much liquid, could cause it to flood, allowing sewage to flow to the ground surface or create backups in toilets and sinks. Lastly, the wastewater percolated into the soil, naturally removing harmful bacteria, viruses and nutrients. With proper maintenance, your septic system should last for many years! Call us, we are experts in all areas of septic system repairs and installations.
818-706-1790 or 310-839-2686